Jennifer Karas Montez | Co-Director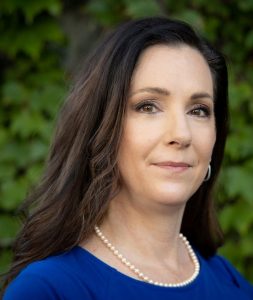 Jennifer Karas Montez is a Professor of Sociology, the Gerald B. Cramer Faculty Scholar in Aging Studies, and a 2018-2020 Andrew Carnegie Fellow. She received her PhD in Sociology with a Demography Specialization from the University of Texas at Austin and did her postdoctoral training as a Robert Wood Johnson Health & Society Scholar at Harvard University.
Her research examines the large and growing gaps in life expectancy among US adults and how changes in US state policies have contributed to those gaps. She is particularly interested in why the trends in life expectancy have been most troubling for women, adults with low levels of formal education, and the Southern and Midwestern parts of the country.
Email Jennifer: jmontez@maxwell.syr.edu
Shannon Monnat | Co-Director

Shannon Monnat is an Associate Professor of Sociology and the Lerner Chair for Public Health Promotion. She received her PhD in Sociology at the State University of New York at Albany. Monnat's research examines social, structural, and spatial determinants of health and mortality in the U.S. A common theme binding much of her research is a concern for rural people and places. Her most recent research has focused on geographic variation in fatal drug overdoses and other diseases and deaths of despair, particularly trying to understand why the problem is worse in some places than others.
Email Shannon: smmonnat@maxwell.syr.edu
Janet Wilmoth | Director, Aging Studies Institute
Janet Wilmoth has a Ph.D. in Sociology and Demography, with a minor in Gerontology, from the Pennsylvania State University.  She is a Professor of Sociology, Director of the Aging Studies Institute, Senior Research Affiliate in the Center for Policy Research, and Senior Fellow in the Institute for Veterans and Military Families at Syracuse University.  Her research utilizes quantitative methods to understand later life well-being from a life course perspective.  She has published in the areas of older adult migration, living arrangements, and health status.  Her recent research explores how military service shapes various life course outcomes related to marriage and family, economic well-being, and disability. Her research has received funding from the National Institute on Aging, the Social Security Administration, and the National Poverty Center. Professor Wilmoth has authored over 50 articles and book chapters, and coedited Gerontology: Perspectives and Issues, 3rd and 4th Editions, and Life Course Perspectives on Military Service.
Email Janet: jwilmoth@syr.edu
Postdoctoral Scholars and Graduate Students
Erin Bisesti | PhD Student
Erin Bisesti is a PhD student in Sociology at Syracuse University. She received a BA in Sociology from the University of North Florida in 2014.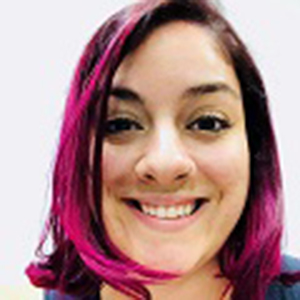 Currently, her research interests include education, health, gender, disability, and mortality. She is particularly interested in how gendered differences in health outcomes vary by education of research that examines the protective effect of education on health and mortality.
Email Erin: embisest@syr.edu 
Jennifer D. Brooks | PhD Student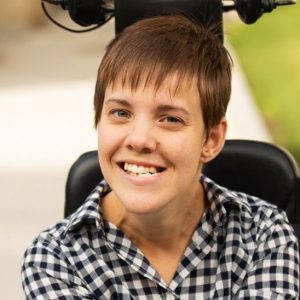 Jennifer Brooks is a PhD candidate and STEM Graduate Fellow in the Sociology department at Syracuse University. She received her CAS in Disability Studies in 2019, and her Master's in sociology in 2017.
Her research examines the labor market disadvantages (LMD) of people with disabilities through an intersectional  lens, and how health may be both a cause and consequence of this LMD. Her current work explores how factors such as gender, race, state, timing of disability onset, and limitation type shape LMD.
Her work has been published in Social Science Quarterly (SSQ) and the Lerner Center for Publish Health Promotion Research Brief Series. Jennifer was the recipient of the American Sociological Association Disability and Society Section 2017 Outstanding Graduate Student Paper Award.
Email Jen: jdbro100@syr.edu
Kent Cheng | PhD Student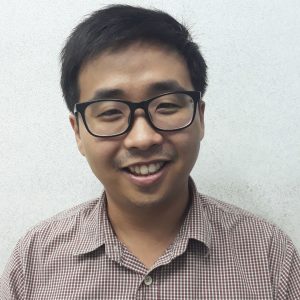 Kent is currently a PhD Social Science student and a holder of a Master of Arts in Economics degree from the University of the Philippines Diliman. He is interested in population health, health and aging, and intergenerational relations. Prior to enrolling in Syracuse, Kent worked as a health policy researcher at the premier health sciences center in the Philippines, the University of the Philippines Manila. Some of his notable involvements in Philippine health research include the cost-effectiveness of dengue vaccination, cost-effectiveness of influenza vaccination, modeling of flu mortality, drug procurement policy, and smoking behavior. His recent works appear in peer-reviewed journals like PLOS One, Preventive Medicine, and World Medical and Health Policy and he also contributes to the Lerner Center Population Health Research Brief Series.
Email Kent: kgcheng@syr.edu
Fiore Hyseni | PhD Student
Fitore Hyseni is a PhD candidate in the Social Science program. She completed her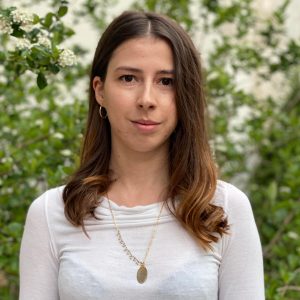 Master'sdegree in Public Administration at Syracuse University and a Bachelor degree in Public Policy and Economics from Rochester Institute of Technology.
Fitore's research interests broadly include social-spatial exclusion, geographies of inequality, urbanization and housing, and precarity. Her dissertation research explores housing experiences of renters with disabilities and the effects of precarity on housing outcomes. She is particularly interested in how welfare restructuring and austerity measures shape housing experiences of marginalized populations.
Email Fitore: fhyseni@syr.edu
Julene Kemp Cooney | PhD Student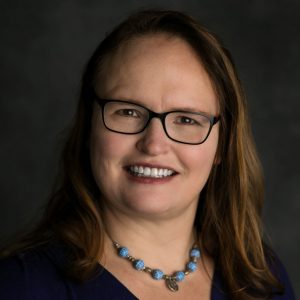 Julene Cooney is a PhD student in Sociology at Syracuse University.  She has earned both an MS in Statistics from Brigham Young University and an MA in Community and Economic Development with a Certificate in Workforce Development from SUNY Empire State.
She is researching the effects that education has on the physical and mental health of US women and their children throughout the life course.  She is particularly interested in the protective effects that advanced education might have on premature mortality as a result of drug abuse, domestic violence and/or suicide.
Julene is returning to scholarly pursuits after a fruitful career split between the manufacturing sector, the education sector, and an extended sabbatical during which she raised and launched three children into society.
Email Julene: jkcooney@syr.edu
Sarah Mawhorter | Visiting Research Fellow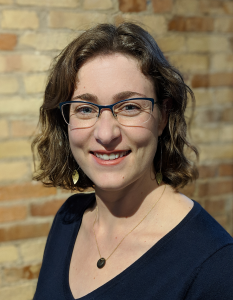 Sarah Mawhorter is a Visiting Scholar at the Syracuse University Aging Studies Institute and Postdoctoral Scholar at the University of Southern California Leonard Davis School of Gerontology. She holds a PhD in Urban Planning and Development and a Master of Planning from the University of Southern California Price School of Public Policy, and a Bachelor of Arts in English and Art History from Carleton College. Before coming to Syracuse University, she worked at the Terner Center for Housing Innovation at the University of California, Berkeley.
Sarah studies housing affordability, with a focus on the housing trajectories of both younger and older adults. She investigates the demographic forces that shape the housing market, particularly the ways in which regional population shifts and housing supply constraints contribute to neighborhood change. Much of her research concerns the flexibility of the housing supply to meet changing housing needs. She combines methods from urban economics, demography, geography, and sociology in her research.
Email Sarah: smawhort@syr.edu
Nader Mehri | Postdoctoral Researcher
Nader is a postdoctoral researcher at the Aging Studies Institute. He received his Ph.D. in Social Gerontology at Miami University in 2020. He has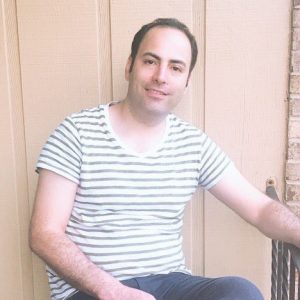 applied advanced demographic and statistical methods to understand complex processes involving health and mortality. His dissertation research examined spouse caregivers' health and mortality in the US using six waves of the Health and Retirement Study. He used Bayesian multistate life table method to estimate and compare healthy life expectancy between spouse caregivers and married non-caregivers.
He also has extensive experience dealing with advanced data visualization techniques using the shiny app in R. He designed and developed an interactive data center that features projections and characteristics of Ohio's older adult population at state and county-level, maps, and data downloads.
His papers have been published in journals on aging-related issues such as Ageing International and the Journal of Applied Gerontology.
Email Nader: nmehri@maxwell.syr.edu
Claire Pendergrast | PhD Student

Claire Pendergrast is a Sociology PhD student interested in aging, social policy, and health disparities. She received her Master of Public Health from the University of Washington in 2019, where her research focused on public health policy, healthy aging, and community resilience to disasters. Claire has worked at the New Hampshire Division of Public Health Services, where she focused on environmental health communications and community engagement, and as the Research Translation assistant for the Dartmouth Toxic Metals Superfund Research Program, where she supported science policy and risk communication programming and research. Claire is passionate about working in partnership with communities and policy stakeholders to support evidence-based public health.
Email Claire: cpenderg@syr.edu
Danielle Rhubart | Lerner Postdoctoral Fellow
Danielle Rhubart earned her dual Ph.D. in Rural Sociology and Demography from The Pennsylvania State University in 2016. Her research focuses on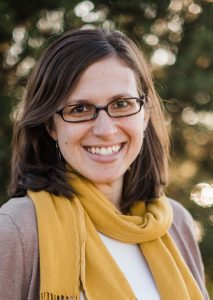 the intersection of health and the environment, with particular attention to the importance of place and context. She uses quantitative analyses of secondary data and mixed methods to examine how policies and structural change explain place-level health and well-being. For example, her dissertation examined the disparate impacts of Medicaid expansion under the Affordable Care Act on health insurance coverage. Her research has been published in Population Research and Policy Review and SSM-Population Health. She also has collaborative and interdisciplinary research published in Maternal and Child Health, Society and Environment and Climatic Change. She has written public research briefs and reports for the Lerner Center for Public Health Promotion, the Carsey School of Public Policy (University of New Hampshire) and the Center for Rural Pennsylvania. Finally, she has extensive teaching experience within the field of sociology as well as in interdisciplinary courses like Health Disparities, Society and the Environment, and Sustainability.
Email: dcrhubar@syr.edu
Yue Sun | PhD Student
Yue Sun is a PhD student in the Department of Sociology. She holds a Master of Sociology from Zhejiang University and a Bachelor of Public Administration from East China University of Science and Technology. Her research interests include health inequality, environmental health, demography, aging and life course, and social networks. Specifically, Yue is interested in how environment shapes health inequality.
Email Yue: ysun46@syr.edu
P3H  Alumni
Blakelee Kemp. 2018-2020, Assistant Research Professor, University of Nebraska, Lincoln
Key Collaborators
Mark D. Hayward, The University of Texas Austin
Anna Zajacova, Western University
Jason Beckfield, Harvard University
Steven Woolf, Virginia Commonwealth University
Derek Chapman, Virginia Commonwealth University
Ashton Verdery, Penn State University
Glenn Sterner, Penn State Abington
Katherine McLean, Penn State Greater Allegheny
Khary Rigg, University of South Florida