University Professor, College of Law
Chairman, Burton Blatt Institute
Research Affiliate, Autonomous Systems Policy Institute
Faculty Affiliate, Aging Studies Institute
Curriculum Vitae
Biography:
Dr. Blanck is University Professor at Syracuse University, which is the highest faculty rank granted to only eight prior individuals in the history of the University. He is Chairman of the Burton Blatt Institute (BBI) at Syracuse University. Blanck holds appointments at the Syracuse University Colleges of Law, and Arts and Sciences, David B. Falk College of Sport and Human Dynamics, School of Education, and the Maxwell School of Citizenship and Public Affairs. Prior to his appointment at Syracuse, Blanck was Kierscht Professor of Law and director of the Law, Health Policy, and Disability Center at the University of Iowa. Blanck is Honorary Professor, Centre for Disability Law & Policy, at the National University of Ireland, Galway. Blanck received a Bachelor of Arts from the University of Rochester, a Juris Doctorate from Stanford University, where he was President of the Stanford Law Review, and a Ph.D. from Harvard University.
Blanck has written articles and books on the Americans with Disabilities Act (ADA) and related laws, and received grants to study disability law and policy. He is a trustee of YAI/National Institute for People with Disabilities Network and is Chairman of the Global Universal Design Commission (GUDC). He is a former board member of the National Organization on Disability (N.O.D.), the Disability Rights Law Center (DRLC), and Disability Rights Advocates (DRA). He also is a former member of the President's Committee on Employment of People with Disabilities, and was a Senior Fellow of the Annenberg Washington Program, a Fellow at Princeton University's Woodrow Wilson School, and a Mary Switzer Scholar. Prior to teaching, Blanck practiced law at the Washington D.C. firm Covington & Burling, and served as law clerk to the late Honorable Carl McGowan of the United States Court of Appeals for the D.C. Circuit.
Blanck's recent books in the area include: The Americans with Disabilities Act and the Emerging Workforce (AAMR, 1998); Employment, Disability, and the Americans with Disabilities Act (Northwestern U. Press 2000); Disability Civil Rights Law and Policy (with Hill, Siegal &Waterstone) (West, 2005, 2009); and Race, Ethnicity, and Disability: Veterans and Benefits in Post-Civil War America (with Logue) (Cambridge University Press, 2010). Blanck and Robin Malloy are editors of the Cambridge University Press series Disability Law and Policy.
Degree(s):
B.A. Psychology, University of Rochester, 1979
Ph.D., Psychology, Harvard University, 1983
J.D., Stanford University, 1986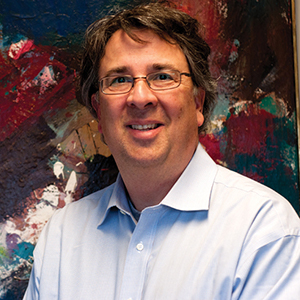 Email: pblanck@syr.edu
Phone: (315) 443-9703
Current Research Projects:

Southeast ADA Center, U.S. Department of Education (2011-2016)
Israel Accessibility Project, Israel Ministry of Welfare and Social Services (2010-2012).
Is there a Right to Technology? U.S. Department of Education (2009-2014).