Distinguished Professor, Biology
Faculty Affiliate, Aging Studies Institute
Faculty Affiliate, Center for Aging and Policy Studies
Curriculum Vitae
Biography:
Professor Gold's academic interests include neurobiology of memory and neural plasticity, with a focus on aging and Alzheimer's Disease.  Professor Gold's research crosses several levels of analysis, including cellular analyses of the mechanisms by which stress and arousal-related hormones and neurotransmitters regulate memory formation, systems analyses of neurochemical regulation of learning and memory, and drug enhancement of memory in laboratory rodents and in humans.  His research includes demonstrations of robust enhancement of memory with pharmacological treatments in healthy aged people and in people with Alzheimer's Disease, Down syndrome and traumatic brain injury.  He continues to investigate the bases for memory loss and reversal of that loss in aged rodents, including mouse and rat models of Alzheimer's Disease and Down syndrome.  Much of his current research is centered on the role of glial cells in regulating energy metabolism in the brain to promote memory processing.  He has published over 200 articles and chapters and has had continuous NIH and NSF funding for over 40 years.
Prior to arriving at Syracuse University in August, 2012, Professor Gold was a faculty member at the University of Illinois in the College of Literature, Arts and Sciences and in the College of Medicine, with appointments in Psychology, Molecular and Integrative Physiology, Bioengineering, and Psychiatry.  In the College of Medicine, he served as Director of the 170-student MD-PhD Medical Scholars Program, and was Associate Dean and chaired the Committee on Appointments, Reappointments, and Promotions.  He is currently Professor Emeritus at the University of Illinois.
From 1976-1999, Dr. Gold was at the University of Virginia, where he was Director of the Neuroscience Program and was a Chaired Professor.  From 1998-1999, Professor Gold served as a member of Governor's Commission on Alzheimer's Disease and Related Disorders for the Commonwealth of Virginia. He is the recipient of a Distinguished Alumnus Award from the Department of Psychology at the University of North Carolina at Chapel Hill, the James Flood Memorial Distinguished Lectureship at St. Louis University, and was named Master Lecturer by the American Psychological Association.  He is a fellow of the American Psychological Association, the American Psychological Society, and American Association for the Advancement of Science.  From 1998-2011, Dr. Gold was Editor-in-Chief of the journal Neurobiology of Learning and Memory, and currently serves on the Editorial Boards of several journals.  Dr. Gold has also served on the Society for Neuroscience's Committee on Women in Neuroscience and was an elected member of the Steering Group Section on Psychology for the American Association for the Advancement of Science.
Degree(s):
B.A., University of Michigan
Ph.D., University of North Carolina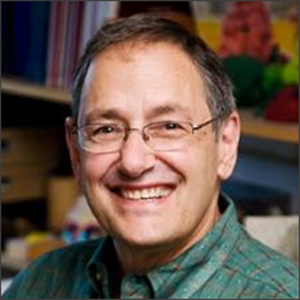 Email: pegold@syr.edu
Phone: (315) 443-8086
Location: 352 LSC