Professor, S.I. Newhouse School of Public Communications
Faculty Affiliate, Aging Studies Institute
Curriculum Vitae
Biography:
Fiona Chew, Ph.D. (Communications), University of Washington, is a Professor of Public Communications at the S.I. Newhouse School of Public Communications, Syracuse University (http://facultynh.syr.edu/cmrfchew/).
She researches the impact of mass media in promoting health among various publics from information processing, campaign/message effects and development perspectives.  She conceptualized the state-of-the-science gap (discrepancy between scientific/medical knowledge and the public's knowledge) in mammography guidelines and hormone therapy.  A current research focus is ehealth literacy among seniors.
She served as a research consultant on international and U.S projects.  A major collaborative project comprised comparative research in Russia, Hungary, the Czech Republic and Poland assessing the impact of televised health messages on health policy, public perceptions and behavioral change.  In the U.S. she has consulted for SESAME Workshop, MacNeil/Lehrer Productions and the Center for Communications, Health and the Environment.  She has received grants and awards and directed a longitudinal health promotion campaign among a transitional generation.
She authored and presented over 100 reports on health communication, media and message effects, and diffusion of information technology.  Her research has been published in PLOS One, Health Communication, Journal of Health Communication, Health Promotion Practice, Nutrition, Family Medicine, Public Understanding of Science, Science Communication, Disability and Rehabilitation, Journalism and Mass Communication Quarterly, Journal of Broadcasting and Electronic Media, Journal of Advertising Research, Journal of Mass Media Ethics, Journal of Development Communication and the International Communication Bulletin among others.  She has reviewed for these and other journals and served on the AEJMC (Association for Education in Journalism and Mass Communication) publications committee and AEJMC Emerging Scholars Selection Committee.  She was program chair for the Communications Theory and Methodology Division, AEJMC and president of the Midwest Association for Public Opinion Research.  Professional memberships include AEJMC, BEA, WAPOR, AAPOR, and MAPOR.  She co-executive-produced two award-winning health-promotion TV programs.
She currently teaches entertainment media research, programming and audience analysis, quantitative methods in mass communication and television-radio-film industries.  She is a member of the Television-Radio-Film Department and has taught media effects, television and health, persuasive writing, television research, communication theory and global communications.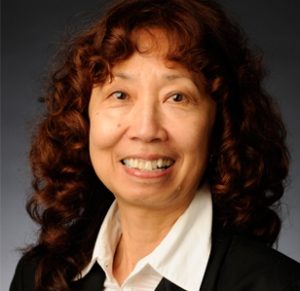 Email: cmrfchew@syr.edu
Location: 215 University Place