Professor, Public Administration, and Gerald B Cramer Professor of Aging Studies
Faculty Associate, Aging Studies Institute
Senior Research Affiliate, Center for Policy Research
Faculty Affiliate, Center for Aging and Policy Studies
Curriculum Vitae
Biography:
Douglas Wolf is a demographer, policy analyst, program evaluator, and gerontological researcher with many years of experience studying the economic, demographic, and social aspects of aging and long-term care. Wolf's professional experience includes an appointment as an economist in the Office of Income Security of Health, Education and Welfare (now DHHS), several years at the Urban Institute culminating in a position as Director of its Population Studies Center, and several years at Syracuse University, where he is currently Professor of Public Administration and International Affairs, Gerald B. Cramer Professor of Aging Studies, and Associate Director of the Aging Studies Institute. Wolf also spent two years as a Research Scholar at the International Institute for Applied Systems Analysis in Laxenburg, Austria where he worked with (and was Acting Director of) its Population Program.
Wolf's research areas include several topics in the well-being and life course-patterns of the older population, such as disability dynamics and active life expectancy; household composition and parent-child coresidence; the dynamics of nursing home use; use of community-based long-term care resources; and the spatial distribution of kin and migration choices. A primary theme of Wolf's research is the role of family and kinship patterns in shaping the choices facing older people and their immediate kin with respect to living and care arrangements.
Wolf has published over 100 articles and book chapters and has served on the editorial boards of several scholarly journals. He is a Fellow of the Gerontological Society of America.
Degree(s):
Ph.D., University of Pennsylvania, 1977
B.A., Sociology, University of Pennsylvania, 1973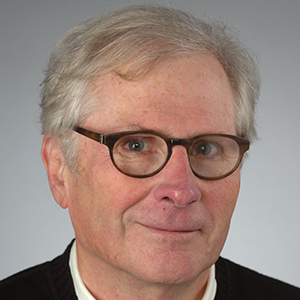 Email: dawolf@syr.edu
Phone: (315) 443-9066
Location: 314 Lyman Hall