Professor of Human Development
Curriculum Vitae
CAPS Biography:
Dr. Loeckenhoff received her undergraduate degree from the University of Marburg, Germany and her Ph.D. from Stanford University. She completed a post-doctoral fellowship in the intramural research program of the National Institute on Aging before joining Cornell University in 2009.
Dr. Loeckenhoff's research focuses on age differences in time horizons, personality, and emotional experience and their influence on mental and physical health across the life span. A central goal is to understand how age groups differ in their approach to health-related choices and to explore ways to optimize such choices across the life span. A second line of research examines life-long trajectories in people's personality traits and social cognition and their relation to health-related behaviors and outcomes. Dr. Loeckenhoff is also interested in cross-cultural differences in aging trajectories.
Dr. Loeckenhoff is a Fellow of the Gerontological Society of America. She was recognized as a Rising Star by the Association for Psychological Science in 2011 and received the Margaret M. and Paul B. Baltes Foundation Award in Behavioral and Social Gerontology from the Gerontological Society of America in 2014. Her efforts in teaching gerontology were honored by a SUNY Chancellors Award for Teaching Excellence in 2013 and a KON Award for Excellence in Advising in 2018.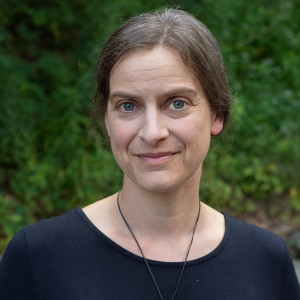 Email: cel72@cornell.edu
Phone: (607) 255-2260
PubMed Website: View Site
Google Scholar Page: View Page