Assistant Professor, Human Development and Family Science
Faculty Affiliate, Aging Studies Institute
Faculty Affiliate, Center for Aging and Policy Studies
Faculty Affiliate, Lerner Center for Public Health Promotion
Curriculum Vitae
Biography:
Catherine García (she/her) is an Assistant Professor of Human Development and Family Science and Faculty Affiliate of the Aging Studies Institute, the Center for Aging and Policy Studies, and the Lerner Center for Public Health Promotion. She earned her PhD in Gerontology from the University of Southern California in August 2020.
Driven and inspired by her roots as a Honduran and Puerto Rican in Los Angeles, García's research applies multidisciplinary and intersectionality approaches to understand how geography, race, ethnicity, and nativity intersect to influence the disease process of mid- and late-life Latina/o/x adults residing in the United States and Puerto Rico.
García's research has been supported by the National Institutes on Aging (NIA) of the National Institutes of Health (NIH) and has appeared in journals such as the Journals of Gerontology: Social Sciences, The Gerontologist, Journal of Aging and Health, Innovation in Aging, Public Policy & Aging Report, Biodemography and Social Biology, and the Journal of the American Geriatrics Society.
Degree(s):
PhD, Gerontology, University of Southern California
MS, Sociology, Florida State University
BA, Sociology (with a minor in Human Complex Systems), University of California - Los Angeles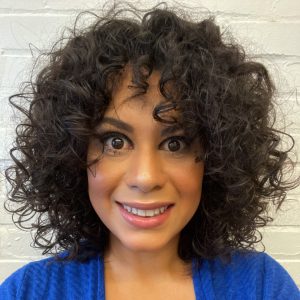 Email: cgarci24@syr.edu
Phone: (315) 443-5569
Location: 320D Lyman Hall