Ph.D. student, Sociology
Maxwell School of Citizenship and Public Affairs
Curriculum Vitae
Biography:
Jennifer Brooks is a PhD candidate and STEM Graduate Fellow in the sociology department at Syracuse University. She received her CAS in Disability Studies in 2019, and her Master's in sociology in 2017.
Her research examines the labor market disadvantages (LMD) of people with disabilities through an intersectional lens, and how health may be both a cause and consequence of this LMD. Her current work explores how factors such as gender, race, state, timing of disability onset, and limitation type shape LMD.
Her work has been published in Social Science Quarterly (SSQ) and The Lerner Center for Public Health Promotion Research Brief Series. Jennifer was the recipient of the American Sociological Association Disability and Society Section 2017 Outstanding Graduate Student Paper Award.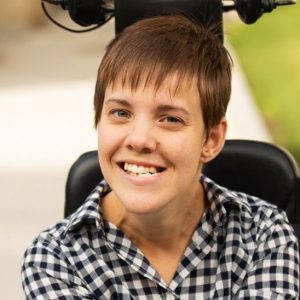 Email: jdbro100@syr.edu
Location: 307B Lyman Hall