ASI welcomes visiting researcher, Anja Steinbach!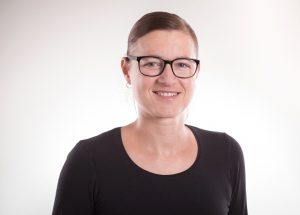 The Aging Studies Institute welcomes visiting researcher, Anja Steinbach!
Anja Steinbach, a native of Germany, is living in Ithaca with her family while she is working on various research projects with ASI.
Anja began her academic research with a focus on migration and assimilation. Her doctoral thesis focuses on integration of migrants in Germany. After receiving her PhD, Anja worked on a large-scale research project on families, in which she developed parental questionnaires. This sparked her curiosity in intergenerational relationships and inspired her to pair her newfound interest with her experience in researching migration. Anja went on to research and write about intergenerational relations, particularly in migrant and step-families.
Anja decided to take her sabbatical from teaching in Germany to conduct research in the United States. She is excited about the new experiences this will provide, and looks forward to practicing her English! She chose Syracuse specifically after attending a conference last year at SU on aging and families. She will be working with Merril Silverstein on papers about intergenerational relations. She also hopes to write on ethnic inequalities in education in Germany and the United States.
Anja admires the Aging Studies Institute and the opportunity that it gives her to connect with other academics who share her interests. She is grateful for the ability to research here.
As for her time in New York, Anja is enjoying living in the area with her family. She finds the people to be welcoming and the environment to be relaxing. Her favorite experience so far has been Porch Fest in Ithaca.
You can hear Anja present at ASI Brown Bag on January 20th, 2017 at 12 p.m. in Lyman 314. Her lecture is titled "Older Migrants in Germany".